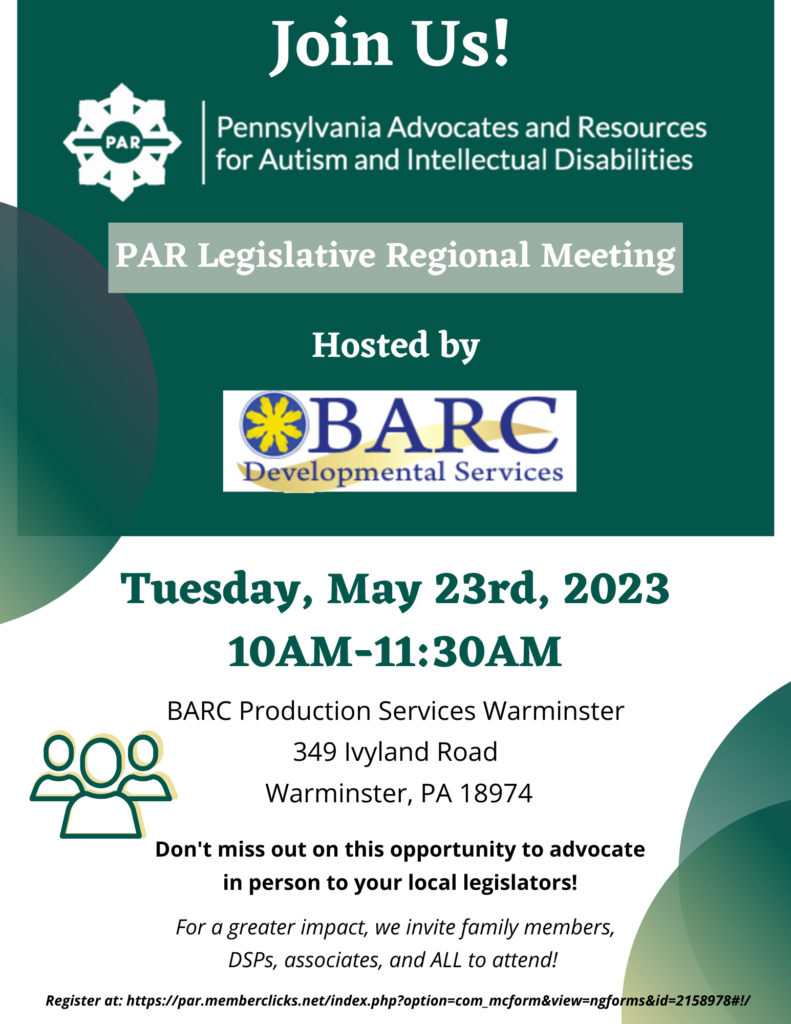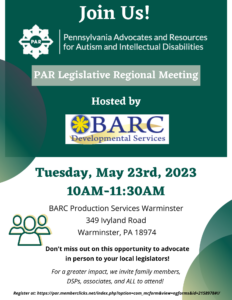 PAR Roundtable hosted by BARC Developmental Services
Pennsylvania Advocates and Resources for Autism and Intellectual Disabilities (PAR) will be on the road again, hosting a number of legislative roundtables all over Pennsylvania throughout April and May 2023. Joining us will be local State Representatives and State Senators, we strongly encourage you to attend!
BARC Developmental Services will be hosting a roundtable on Tuesday, May 23rd, 2023, from 10AM until 11:30AM at BARC Production Services Warminster.
To Register before the event, please visit: https://par.memberclicks.net/legislative-regional-roundtable-2023#!/
Find out more about PAR at https://www.par.net/